Donations
Cheshire Homes Society of British Columbia gratefully acknowledges our donors and supporters. Thank you so much for your compassion and engagement.
Please contact us if you would like to make a donation.
By phone: (604) 540 0686
By mail: 101A-3920 Norland Avenue, Burnaby BC, V5G 4K7
We are also a proud partner of Canada Helps: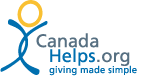 You can also donate a vehice through

Are you looking for a quick and easy way to recycle or dispose of a scrap, used or junk car?
Do you have a newer vehicle to donate that would increase your tax deductible giving?
Would you like us to pick up your used cars for free? We provide free car removal towing service.